Seasonal Cakes, Desserts and Treats
Check back each holiday season to see what delicious treats we have to offer for your celebrations with friends and family!
For Christmas 2023, we are excited to offer a variety of festive cakes and desserts!
These Christmas/Holiday-themed desserts will be available for pickup on December 15th, December 16th, December 22nd, or December 23rd.
Christmas/Holiday Dessert Pre-Orders will close ONE FULL week before your desired pick up date!
Please fill out a separate Google Order Form for each different dessert that you would like to order.
Christmas/Holiday Dessert Offerings
Yule Logs:
Traditional Yule Log ($45) and Birch Style Yule Log ($55)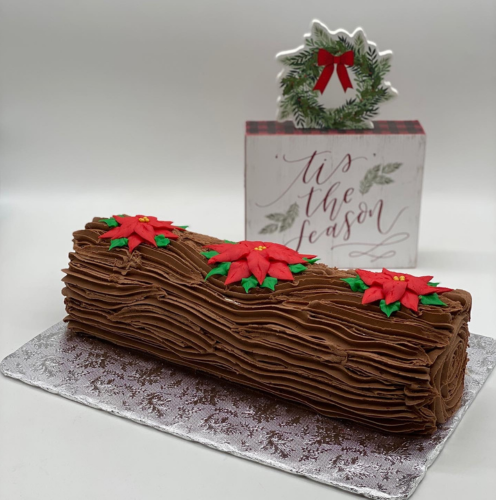 8 inch Seasonal Flavor Cakes (20 servings) ($60):
Orange Citrus Cranberry and Peppermint Mocha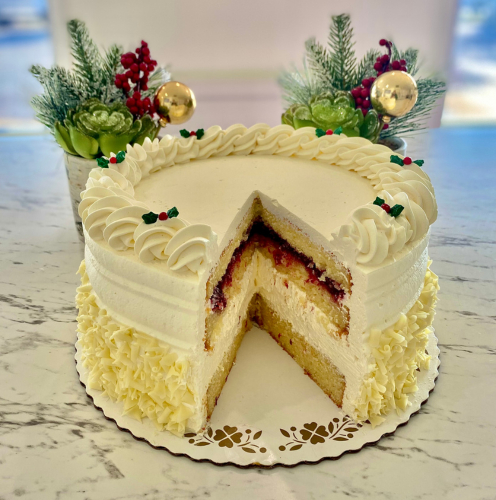 Decorated Small Desserts:
Cream Puff Tree ($35) and Cupcake Wreath ($30)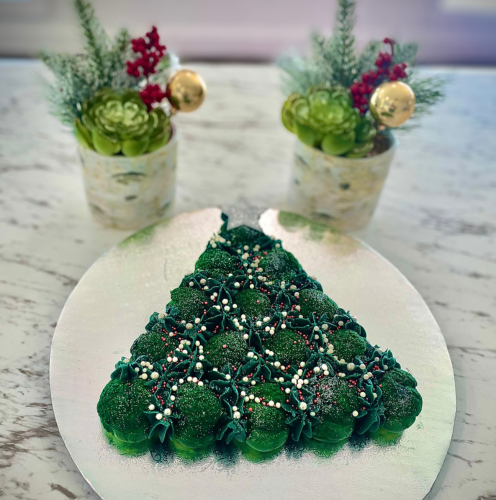 Holiday Cake Push-up Pops ($42)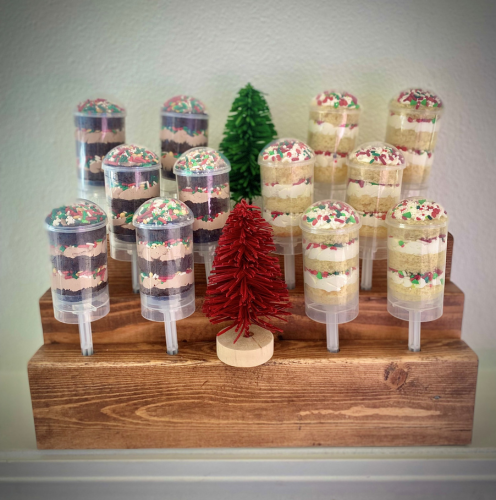 Other Seasonal Design Ideas
Please use our regular order form on the website ('Start an Order' button above) to order all custom or classic cakes, cupcakes, and other desserts one full week ahead of your desired pickup date.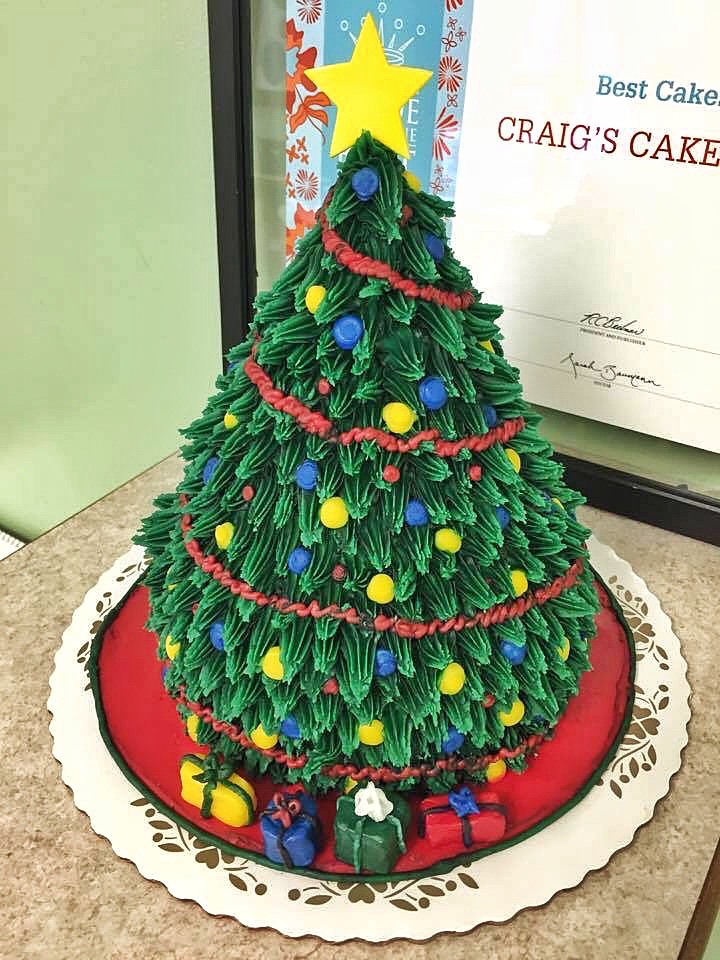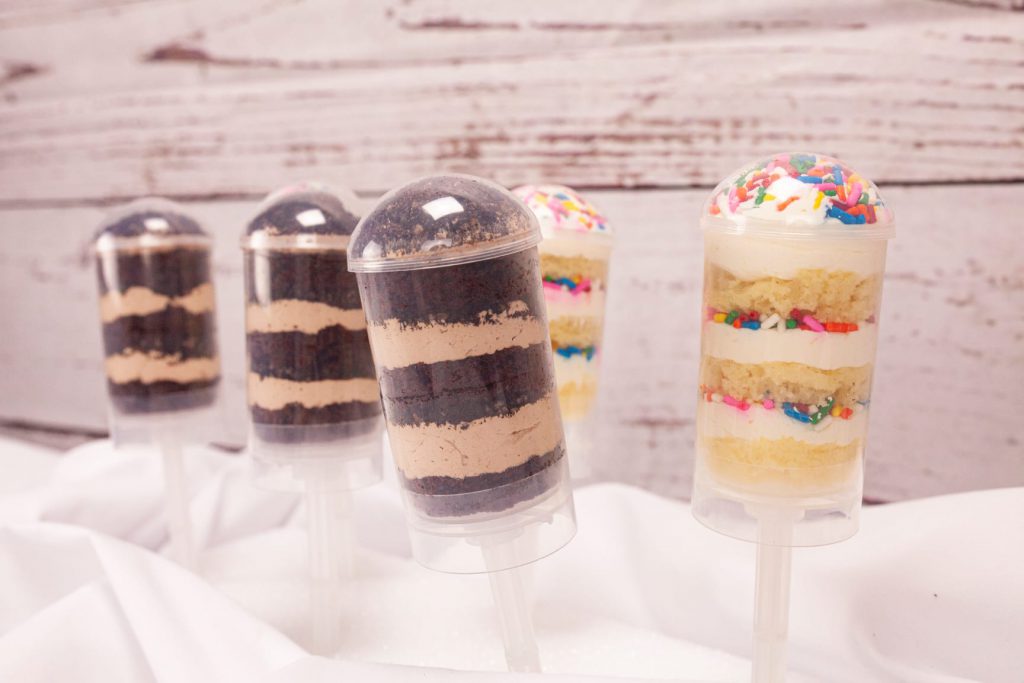 Mini Cakes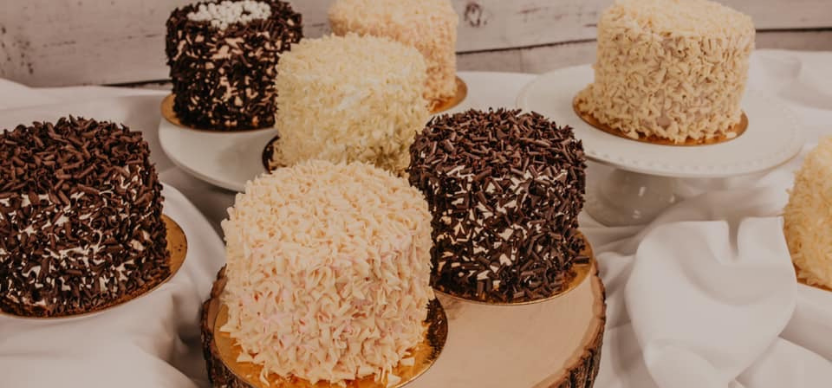 We always have our standard grab 'n go desserts available for pickup during business hours: FIVE classic mini cake flavors, December 'Peppermint Mocha' mini cake flavor, SIX flavors of classic cupcakes, chocolate & vanilla push-up pops, and larger 'Craig's Classic' cakes (10 or 20 servings) in chocolate, vanilla, and marble flavors.
Craig's Cake Shop allergen information
Dairy, soy, peanuts, eggs, gluten, and coconut oil are some of the known allergens used in our Verona, Wisconsin cake shop. Common kitchen equipment and utensils are used in all cake assembly and decorating.
Some decorations including, but not limited to, sugar crystals and jimmies/sprinkles are prepared and packaged using machines that may come into contact with wheat, gluten, eggs, dairy, peanuts, soy, or tree nuts.
Please consider this information when choosing to consume our cakes and other custom desserts. If you need additional information, call us at (608) 848-6331 to speak with our manager about your allergies.