Custom Cupcakes Made By Hand
Baked and decorated fresh to order for any celebration
Our cupcakes are just as delicious and beautiful as our full-sized cakes — and by opting for these smaller 2″ treats, you can give your guests a variety of flavors to choose from. At Craig's, we're honored to create the perfect dessert for all of life's precious milestones.
For a custom cupcake order, please get in touch with us at least a week in advance. We ask for a minimum of 12 cupcakes per flavor and can increase the quantity of each flavor in increments of six once that's met.
We also keep chocolate, vanilla, red velvet, and other seasonal flavor cupcakes on hand for same-day or week pickup — give us a call if you have a last-minute dessert need, and we'll see what we can do!
Customize your cupcakes with flavor and filling options
We bake our cupcakes in all ten of our delicious flavors, and we're happy to top them with your choice of mousse, frosting, and decorations.
CUPCAKE FLAVORS
Chocolate
Vanilla
Red Velvet
Lemon Poppyseed
Strawberry
Peach
Banana
Orange
Carrot
Pumpkin
CUPCAKE FROSTING OPTIONS
Vanilla Buttercream
* This is the only frosting option if you want your cupcake decorated with a specific color or design.
Chocolate Buttercream
Chocolate Mousse
Chocolate Mocha Mousse
Chocolate Peanut Butter Mousse
French Vanilla Mousse
Lemon Mousse
Key Lime Mousse
Cheesecake Mousse
Raspberry Cheesecake Mousse
ADDITIONAL CUPCAKE TOPPINGS
Sugar crystals and sprinkles
White or dark chocolate curls
Custom buttercream designs and decorations
We're happy to work with you to bring your theme or unique vision to life.
Some of our favorites
We love all of our cakes and desserts — and we just can't stop looking at these.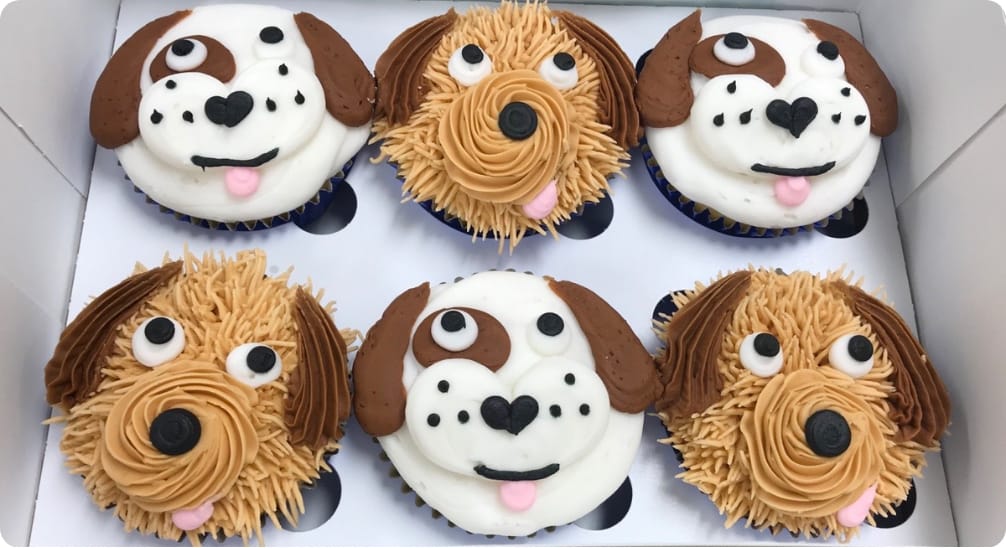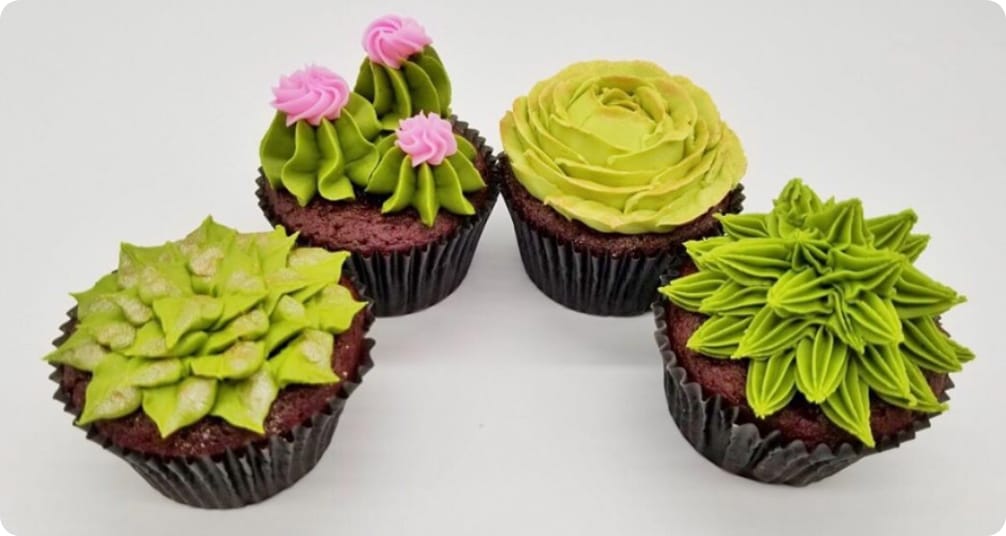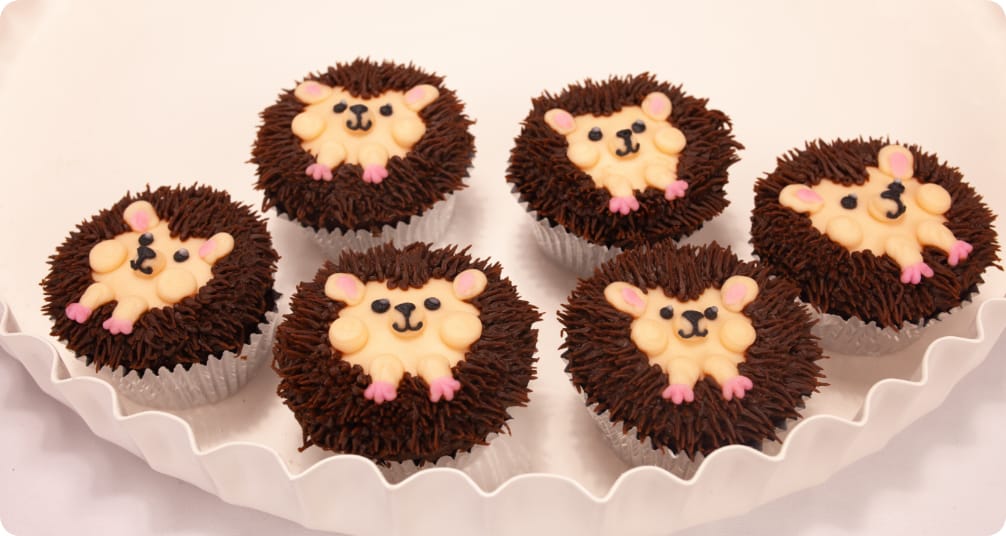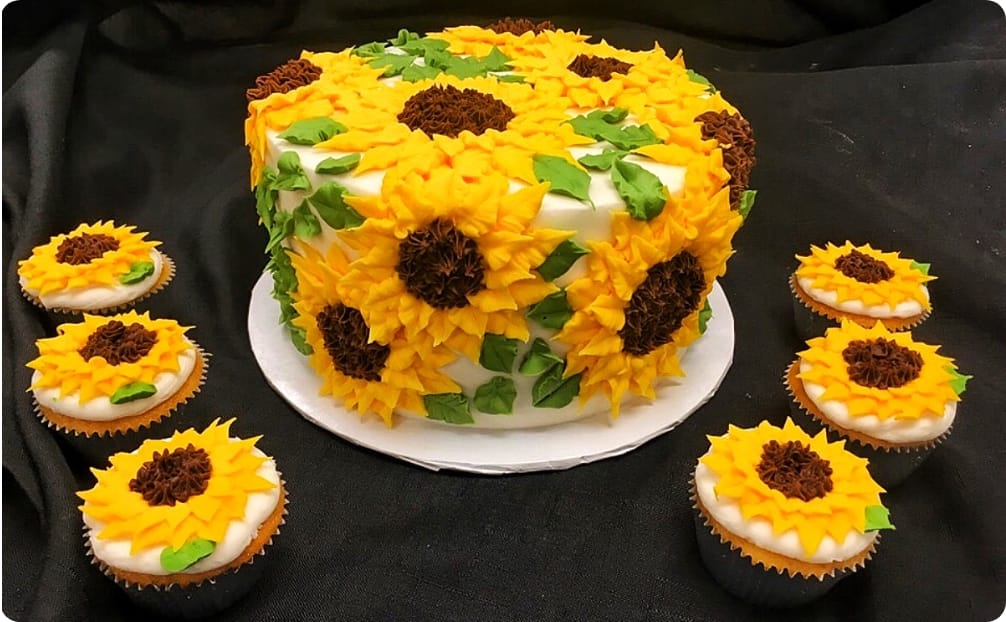 Craig's Cake Shop allergen information
Dairy, soy, peanuts, eggs, gluten, and coconut oil are some of the known allergens used in our Verona, Wisconsin cake shop. Common kitchen equipment and utensils are used in all cake assembly and decorating.
Some decorations including, but not limited to, sugar crystals and jimmies/sprinkles are prepared and packaged using machines that may come into contact with wheat, gluten, eggs, dairy, peanuts, soy, or tree nuts.
Please consider this information when choosing to consume our cakes and other custom desserts. If you need additional information, call us at (608) 848-6331 to speak with our manager about your allergies.