Grab 'n Go Cakes, Cupcakes, and Cake Push-up Pops
Now offering cakes and small desserts for grab 'n go – no preorder necessary!
Craig's Cake Shop's grab 'n go desserts are the perfect solution to satisfy your last-minute sweet tooth and party needs! Each dessert is hand-baked to perfection and available for pickup from our newly renovated Verona shop at any time during business hours.
We use our fan-favorite cake flavors for the selection of flavors offered in our mini cakes, larger 6 inch and 8 inch 'Craig's Classics' cakes and cupcakes. Our light and fluffy mousse flavors provide the frosting for the cakes and cupcakes. We don't offer any customization for these grab 'n go offerings, but a pre-order at least placed one week before your pickup date is where you can customize your dessert.
Craig's Classics
Available in a 6 inch (10 servings, $38) and 8 inch size (20 servings, $52).
We can now write on all larger 'Craig's Classics' cakes!
Click image for flavor details.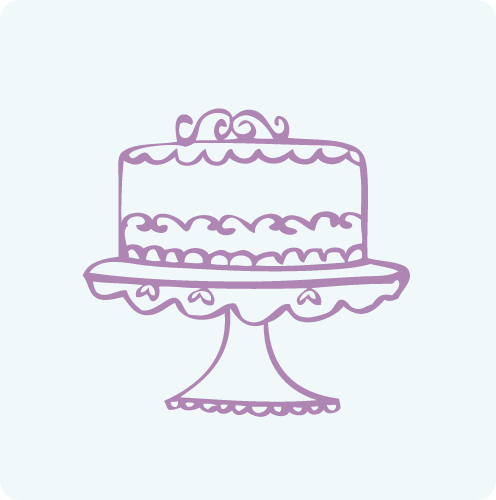 Cupcakes and Push-up Pops
We offer cupcakes in 6 different flavors, packs of seasonally decorated cupcakes, plus 2 flavors of cake push-up pops for grab 'n go daily, no pre-order necessary. The classic cupcakes are priced at $2.75 each, with a limit of 12-18 cupcakes of a mix of our flavors offered. Our seasonally decorated cupcakes start at $3 each. The cake push-up pops are priced at $4.00 each, limit 4 each for grab 'n go. If more than 12-18 cupcakes or 4 push-up pops are needed, please place a pre-order with a one week's notice.
Classic Cupcakes
Classic flavors available daily: 1) vanilla cupcakes frosted with vanilla mousse, 2) chocolate cupcakes frosted with chocolate mousse, 3) red velvet cupcakes frosted with cheesecake mousse and red velvet crumb, 4) lemon poppyseed cupcakes frosted with lemon mousse, and 5) carrot cupcakes frosted with cheesecake mousse and carrot cake crumb.
We also offer our seasonal mini cake flavor of the month in cupcake form as well for that month. A selection of seasonal buttercream decorated cupcake designs are also available in 4-packs and 6-packs.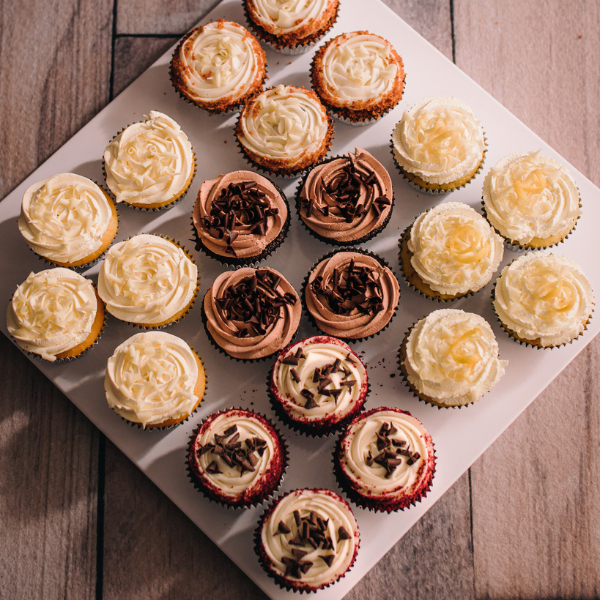 Cake Push-up Pops
We offer vanilla and chocolate cake push-up pops daily for pick up,
priced at $4.00 each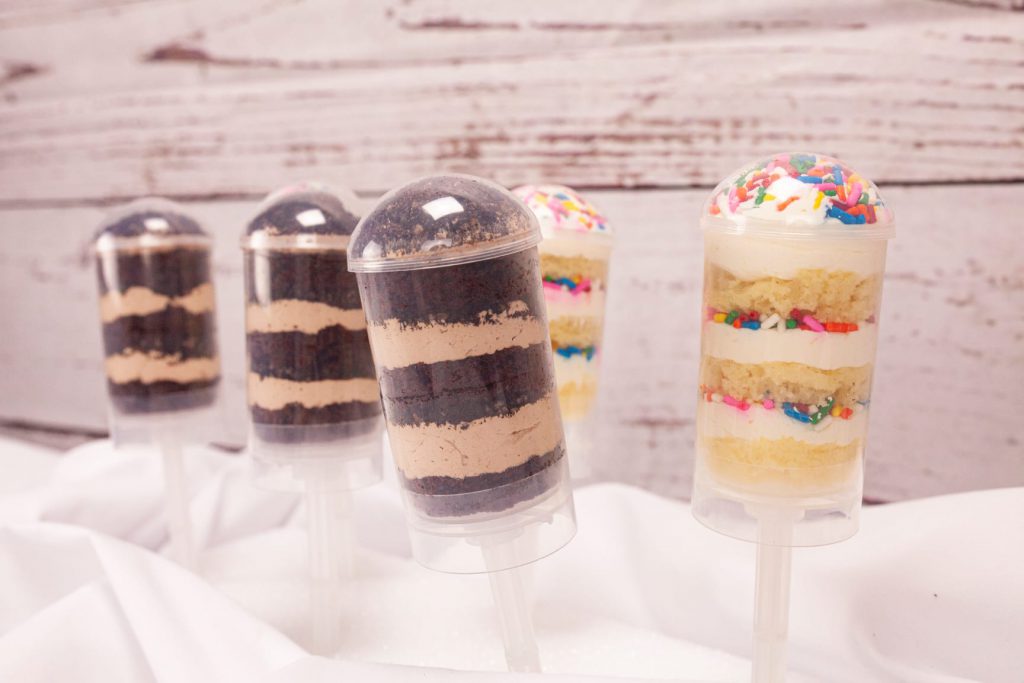 Mini Cakes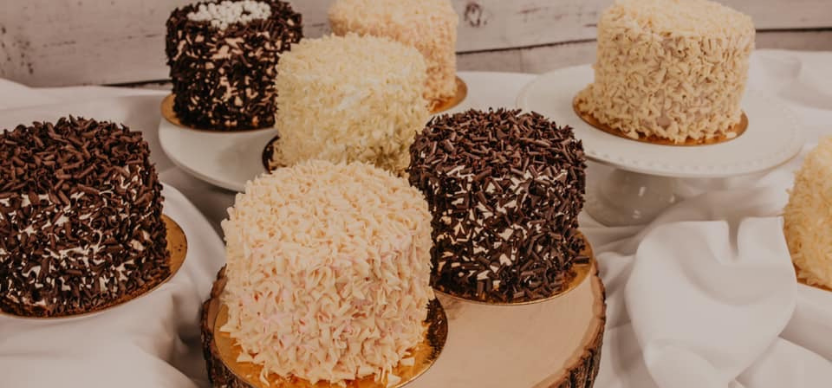 The popularity of these 4 inch tiny layered cakes (4-6 servings) have fueled the expanded line of larger cakes and cupcakes detailed above and offered daily for pickup in our renovated retail space at our Verona location! We offer five classic flavors for mini cakes ($17 each) each day along with a seasonal flavor of the month ($19 each). We have an entire page dedicated to our popular mini cakes, so please click on the link below to learn more about our classic flavors and monthly specials!
Craig's Cake Shop allergen information
Dairy, soy, peanuts, eggs, gluten, and coconut oil are some of the known allergens used in our Verona, Wisconsin cake shop. Common kitchen equipment and utensils are used in all cake assembly and decorating.
Some decorations including, but not limited to, sugar crystals and jimmies/sprinkles are prepared and packaged using machines that may come into contact with wheat, gluten, eggs, dairy, peanuts, soy, or tree nuts.
Please consider this information when choosing to consume our cakes and other custom desserts. If you need additional information, call us at (608) 848-6331 to speak with our manager about your allergies.