4″ Mini Cakes
Southern Wisconsin's favorite small, sweet treat to grab on the go
Craig's Cake Shop's mini cakes are the perfect solution to satisfy your last-minute sweet tooth with 4-5 servings each. Each 4″ cake is hand-baked to perfection and available for pickup from our Verona shop at any time during business hours for just $17-$19.
We use our light and fluffy mousse fillings as frosting and finish each cake with dark or white chocolate curls. This topping is unique to our minis, and we don't offer any customization to these tiny delights. If you want to make sure your favorite flavor doesn't go out of stock before you can make it in, feel free to call ahead at (608) 848-6331 to put one on reserve.
Mini Cake Flavors
Click image for flavor details.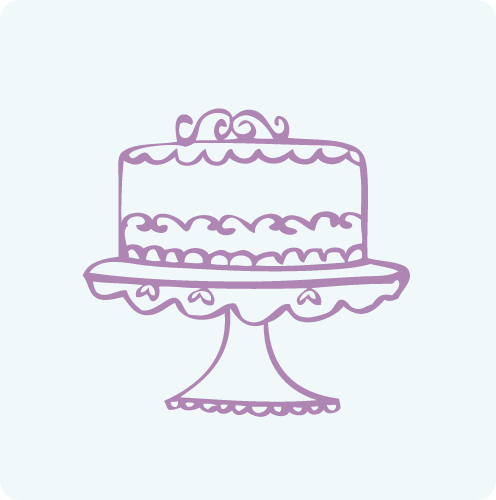 Mini Cake of the Month
Each month we offer a new premium mini cake flavor for your family to enjoy! These 4″ seasonal delights are available for just $19. We are happy to do the premium monthly flavor combination in a larger cake size during that month, so please ask when ordering.
January
Mexican Hot Chocolate
May
Chocolate Cherry Cheesecake
September
Caramel Apple Spice
December
Peppermint Chill
"Mini Cake of the Month" Club Gift Cards
We are excited to introduce our Mini of the Month Club gift cards! With a six-month or twelve-month gift card, your lucky recipient can come in monthly and take home a mini cake of their choosing — including the premium flavor of the month!
Six-Month Gift Card
Recipient can choose one mini for any 6 months of the next year.
Price is $95 (15+% discount)
Twelve-Month Gift Card
Recipient can choose one mini each of the 12 months of the next year.
Price is $165 (over $200 value, 24% discount)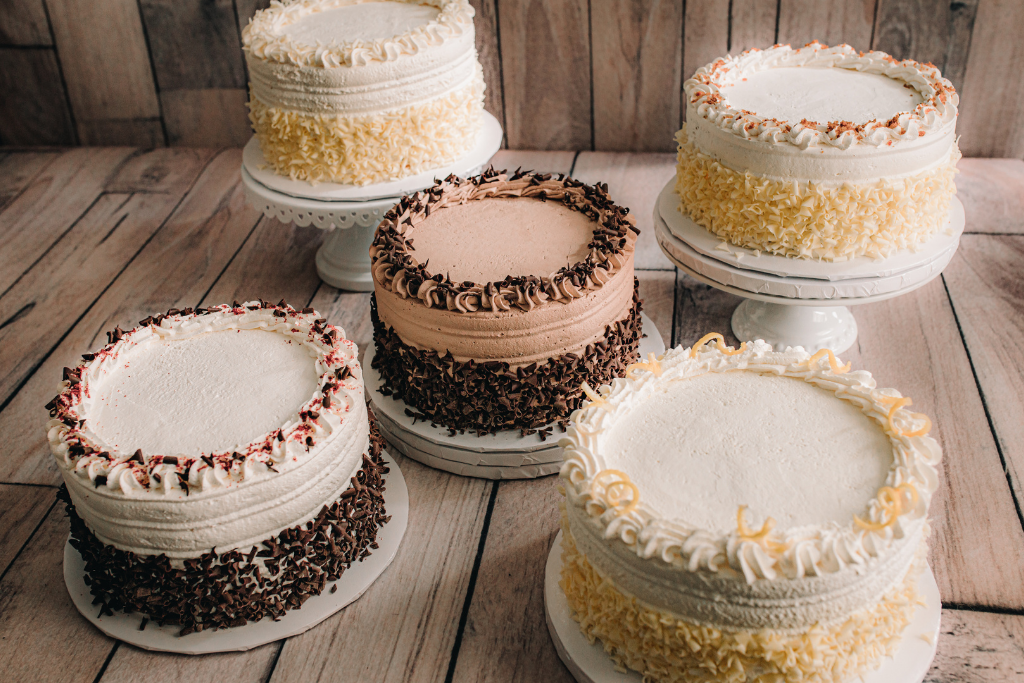 Grab 'n Go Desserts
Need a last-minute dessert? We've got you covered. Our grab 'n go options make it easy to snag a sweet treat right from our Verona storefront at any time during business hours!
4″ mini cakes in a range of flavors (4-5 servings)
Frosted and seasonally decorated cupcakes
6″ and 8″ 'Craig's Classics' cakes in 5-6 popular flavors (10-20 servings)
Call ahead at (608) 848-6331 to see if we have your craving on hand!
Craig's Cake Shop allergen information
Dairy, soy, peanuts, eggs, gluten, and coconut oil are some of the known allergens used in our Verona, Wisconsin cake shop. Common kitchen equipment and utensils are used in all cake assembly and decorating.
Some decorations including, but not limited to, sugar crystals and jimmies/sprinkles are prepared and packaged using machines that may come into contact with wheat, gluten, eggs, dairy, peanuts, soy, or tree nuts.
Please consider this information when choosing to consume our cakes and other custom desserts. If you need additional information, call us at (608) 848-6331 to speak with our manager about your allergies.